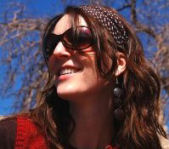 As an experienced babysitter, my goal is to provide useful and accurate information on sitter rates and other relevant topics. If you have any comments or info for the site, please contact me!
How to Find a Babysitter
So you know what rate to pay a babysitter and have tips for choosing a babysitter, now you just need to find one! Where are the best places to look for a sitter? Babysitters can be found a number of ways each with their own advantages. Some of the best ways include family, friends, inquiring at local schools, churches, community centers, and even online:
Family & Friends
If you need a babysitter the most common and probably best way to find one is among your own family or from someone you know. The main reason being, you have already have established trust with this person and hopefully have a good idea how they are with kids and whether they'd be a good fit for the job.
Schools, Churches, & Community Centers
If you don't know anyone who would be a good candidate, you could also check out the local high schools, churches, and community centers. Often high schools will have a babysitting program where you can get responsible students to mind your children for usually not a lot of money. You can also check with Churches if they have similar programs or visit a community center and browse the ads that often get posted there by local residents.
Online
Another option growing in popularity for those needing a babysitter is finding one online. There are a number of good web sites to help you in your search, some free, and some requiring you to pay. No matter which you choose however, as always, ensure you perform a full interview, reference check, and background check on all potential candidates. Some of the better babysitting web sites you could try are:
There's also a great article on Mashable that sums up your options quite well for finding a babysitter online. Happy hunting!