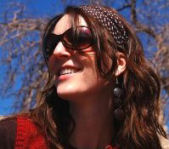 As an experienced babysitter, my goal is to provide useful and accurate information on sitter rates and other relevant topics. If you have any comments or info for the site, please contact me!
How to Make Babysitting Flyers
Learning how to make babysitting flyers for your babysitting business is not difficult and yet is very crucial in order to let the public know of your babysitting services and how to contact you.

Probably the easiest way to make babysitting flyers is to use a simple word processing software program such as Microsoft Word. If you really want your flyers to look professional however, there are also many companies online that will help you create and print beautiful babysitter flyers with ease. Of course, if you don't have a computer, there's always the old fashion way of making babysitting flyers using colorful construction paper and some markers.

After choosing the media for your flyers, you'll need to decide what will go on them. Here are the main sections you can use an example babysitting flyer template:
Name
The first item to go on your flyer would be your name, business name, or a catchy title such as "Best Babysitter in Town". This should be the main heading of your flyer and should be bolded or larger font than the other sections.
Contact Info
Be sure to include your home phone number, or e-mail if you prefer, in order for potential families to reach you. If you have a website, you can reference that as well. Actually, having a babysitting website where potential clients can go to for further information is a really great idea and the best thing is you don't even have to spend money doing it. Just create a free website at a site like blogger.com.
Pay Rate
Either include your babysitting rates on your flyers or just state "reasonable rates". You can use our babysitting calculator to determine a reasonable babysitting rate based on the main set of factors such as the location, number of children, time of day, etc.
Availability
You'll need to state when you are available to babysit including days of the week and time of day (e.g. Monday to Saturday - 5:00pm to 10:00pm). This is important as you don't want parents phoning you to babysit during times you are not available.
Qualifications
It's always a good idea to include information that tells parents why you are qualified to babysit their children. State the number of years of babysitting experience you possess as well as any babysitting courses you have successfully completed. Be sure also to list any first-aid or CPR certificates as safety is often the main thing concern for parents leaving their children in the care of a babysitter.
References
I would not suggest you list specific references however you should state "References Upon Request" to show parents that you have good references available should they wish to view them. If you don't yet have any references, ask families you have previously babysat for as a reference.

In addition to the main sections listed above, you may wish to include additional information that might be important to you. For example, if you prefer to only babysit children above a certain age or more importantly who are potty trained, then indicate as such. Remember, babysitting young children, especially babies is significantly different than babysitting older aged children. Another thing you might want to mention is if you have any restrictions on where you can offer your babysitting services. If for example you don't have a car, certain areas of the city may not be feasible for you.

Now that you know how to create babysitting flyers you'll just need to print them and distribute them to spread the word on your babysitting business. Post your flyers everywhere and anywhere you think parents are likely to frequent such as public libraries, community centers, churches, and local shops around the area. Then, just wait for the calls to come in. You'll soon be babysitting in no time.