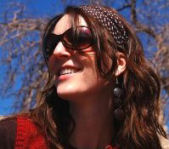 As an experienced babysitter, my goal is to provide useful and accurate information on sitter rates and other relevant topics. If you have any comments or info for the site, please contact me!
Legal Babysitting Age
What is the legal age to babysit children? This is a frequently asked question yet there isn't a whole lot of information regarding it. The reason is that most states do not have a legal age for babysitting. For the ones that do, the general minimum babysitting age is 13 years old.

Having said that, it's strongly advised that parents also use their best judgement when deciding on the appropriate age for babysitting. Some of the considerations a parent should make include:
Age of Children
How old the children are who are being cared for is one of the most critical factors in determining an appropriate babysitting age. If you have toddlers and infants requiring care it's not advisable to allow a young teenager to care for them. Children that age require special care and are especially vulnerable to accidents and mishaps such as choking. Therefore, unless the young babysitter is extremely responsible and has taken first-aid and CPR courses it's better to leave that sort of care to an experienced adult babysitter.
Maturity of Babysitter
How mature a babysitter is for their age is often more important than their actual age. I know a lot of 12-year-olds that I'd trust a lot more with my kids than some of the teenagers I've seen around. How can you tell how mature and responsible a person is? Simple; by their actions. Are they polite? Are they a good student? Do they have a part-time job or volunteer with the community or local churches? Do they seem respectful to others? Do they answer your questions clearly and thoughtfully?
Qualifications of Babysitter
Lastly, the qualifications a babysitter has can also help determine an appropriate babysitting age. Have they taken a babysitting course? Do they have CPR or First-Aid? Also, how much experience do they have? They may be only 13 years old but also had a lot of experience babysitting in the past such as looking after younger siblings.

As you can see there are a number of factors involved with determining a babysitting age. The legal babysitting age is one thing but finding someone you are comfortable with and can trust with your little ones is what really matters in the end.